Removal : Caltrans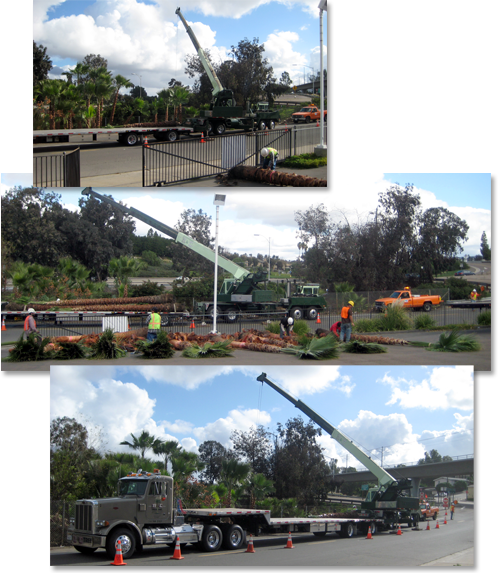 LOCATION
San Diego, CA
CHALLENGE
Old, neglected palms needed to be removed from this roadside location.
SOLUTION
B & C Tree removed a number of palm trees, cut existing Eucalyptus and cleared overgrowth for erosion control.
Although this project was overseen by Caltrans – since this was a common roadside area – a car dealership actually funded the project for better freeway visibility.
The area was cleaned up, the dealership received the street presence they were seeking, and Caltrans had a another job, well done, by our team of experts.