Removal : Mountain View Cemetary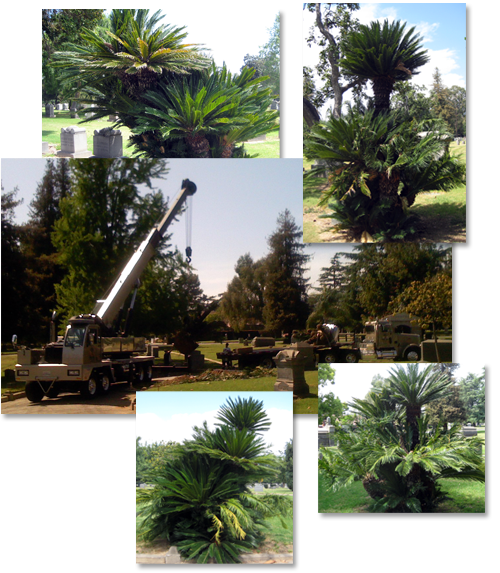 LOCATION
Alta Dena, CA
CHALLENGE
Old palms needed to be removed from an even older cemetary.
SOLUTION
B & C Tree was retained to remove a variety of palms that were growing this this old cemetary.
The cemetary is a popular spot for Hollywood to film, and the palms needed to go so the property could have a "back east" look.
A great amount of care, and respect, was put into this project so as not to disturb nearby gravesites during this process.
All palms were efficiently removed and hauled away by our team, and the grounds were left unblemished.