Installation : Watermark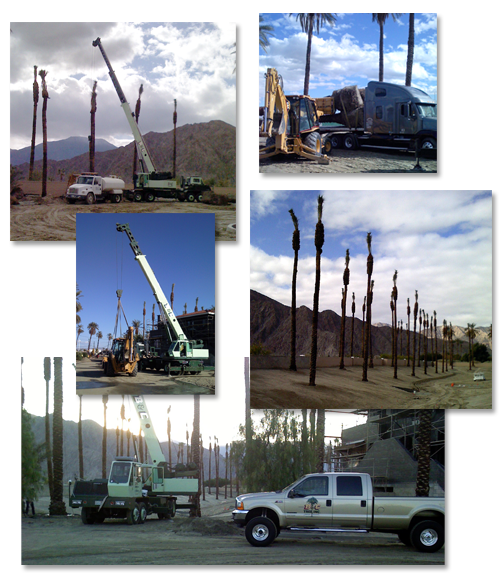 LOCATION
La Quinta, CA
CHALLENGE
An old Date Palm grove had been left unattended and unused for some time. Due to redelopment of the property, the palms needed to be dealt with.
SOLUTION
B & C Tree was contracted to move 580 Date palms at this location. We stored 300 and sold 100 more. The remaining palms were replanted around this new condo development in the desert.
Despite battling rattlesnakes and soft, silty dirt, we successfully removed and relocated trees, trimmed and tied the trees and hauled away all the debri.
The result: 180 trees were refurbished and placed around an area where a future pool was being built.