Installation : Lexus Dealership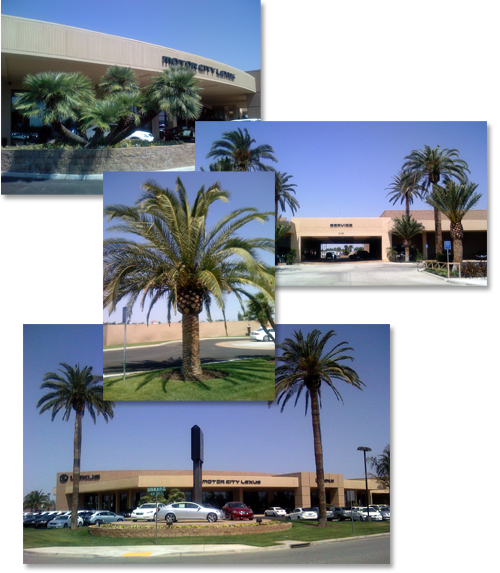 LOCATION
Bakersfield, CA
CHALLENGE
This Lexus dealership had predefined planters but was lacking the impressive landscaping that only mature palms can bring.
SOLUTION
B & C Tree installed 13 Canary Palms and 3 Chamaerops around the property. All went into existing spaces that were cleared for the new trees.
We found and purchased all the palms ftom the area and carefully dug out and transported them to this location. All trees did well with the relocation and are thriving at their new home.
Once in, the dealership not only had a better street presence but was now noticeably visible from surrounding roads.