Installation : UC Santa Barbara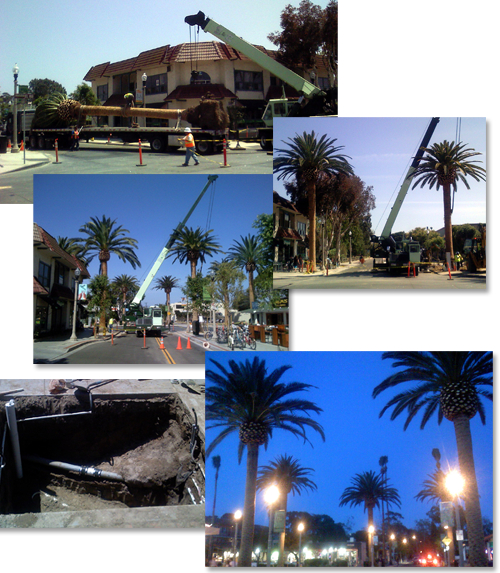 LOCATION
Santa Barbara, CA
CHALLENGE
At the campus of UCSB, there was a need for road improvement and enhancement.
SOLUTION
B & C Tree installed 16 Canary Palms averaging 30' each along a busy roadway.
Digging into an older, established area had its own set of problems: pedestrian control and existing subterranean infrastructure were two major issue.
B & C Tree handled the pedestrian and traffic control, erecting barriers and moving quickly so as not to tie up traffic for too long.
Especially tricky was digging into areas that hadexisting pipes and sewer lines to contend with. We had to notch the rootball in ways as not to damage the palm but be able to work around these obstacles.
The final campus entry design is now a beautiful street for students and residents to enjoy.