Installation : Ewing Residence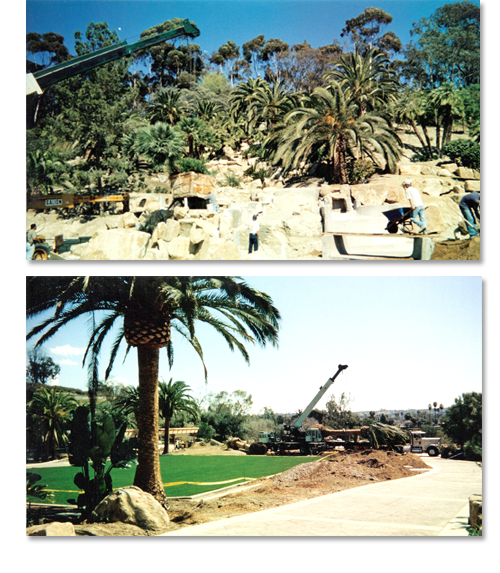 LOCATION
Rancho Santa Fe, CA
CHALLENGE
This multi-million dollar propertyfeatures some dramatic spaces and the desire for a mature landcsape to accentuate the hardscape.
SOLUTION
B & C Tree installed 70 Canary & Chamaerops Palms on the property. Our nursery raised palms were placed throughout the property in common areas and on a huge terraced waterfall.
The waterfall (seen on the right) presented a unique challenge. Palms had to be placed up to 200 ft. up and back from the foot of the terrace. This required multiple cranes and great care to not disturb the rock work that was in place.
B & C Tree also assisted with boulders and other large plants that were placed in common areas. Our cranes made 'hard-to-get-to' placement and planting a possiblity.
Once finished, this residence became a showcase of beautiful gardens and lanscape features for the owner and their guests to enjoy.