Installation : Stanford University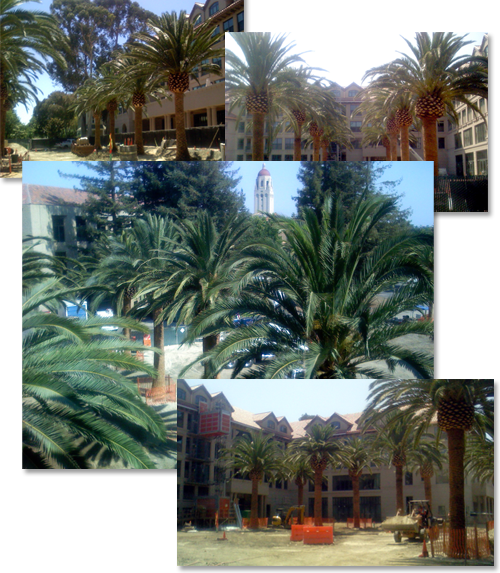 LOCATION
Mountain View, CA
CHALLENGE
New dorms were being built at Stanford and palms were added to create an instant, mature look to the property.
SOLUTION
B & C Tree installed 22 Canary Palms that were 22-25 ft. in maturity. These palms made a grand entrance along the drive and walkways.
All trees were purchased individually from surrounding locations and moved to the project.
Our strength is the ability to find nearly identical mature trees from a variety of sources, negotiate a fair price for their purchase, them relocate the trees unharmed and unstressed.
Now that the dorms are completed and full, the students are enjoying the beautiful canopy of palms that we installed and the property has become a popular place for student housing.