Installation : Visions By Design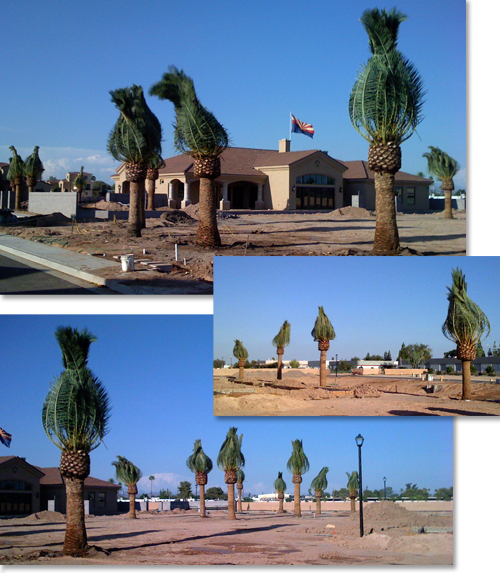 LOCATION
Tempe, AZ
CHALLENGE
Visions By Design was building a community center in a Tempe housing development. The deaign called for palms to be planted in and around planned hardscaping.
SOLUTION
B & C Tree installed 22 Canary Palms averaging 12-16 ft. in an area that was soon to have two pools, a jacuzzi and a gazebo.
As is often the case, the trees were planted prior to the installation of the water features.
When completed, this new common area became a beautiful gathering place for the community.