Installation : Doan Construction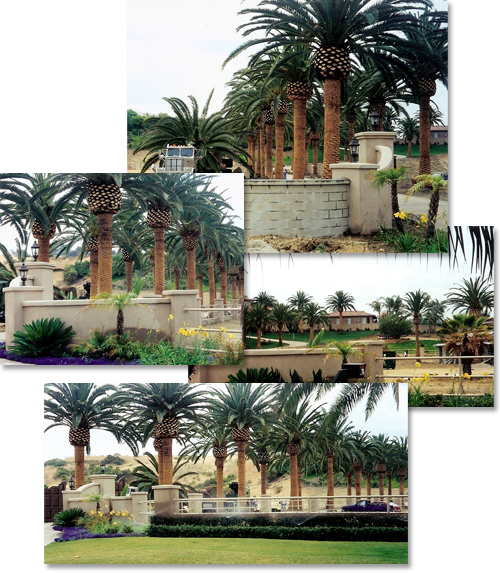 LOCATION
Rancho Santa Fe, CA
CHALLENGE
This 5 acre property, being built by Doan Construction, required a mature look using palms to compliment the Mediterranean design of the home. The plans called for a stately entrance lined with palms.
SOLUTION
B & C Tree installed 70 Canary palms at the property, lining the drive, common areas and roadside. Most of the trees came from our own nursery.
During the job, we brought in palms averaging 24 ft. and installed them 30 ft. apart creating a dramatic canopy for the drive and around the home.
The resulting work can be seen here, but the camera hardly captures the majesty of this design.